WE OFFER...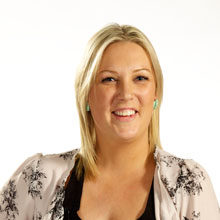 OUR CULTURE AND ENTHUSIASM ARE CONTAGIOUS
"Our people are passionate about life, our business, each other and above all, our customers. We reckon we're a pretty great place to work too. From the moment you step into one of our stores or Head Office the vibe is contagious. We've built a culture of being who you are, expressing your individuality and coming to work and having some fun."
Chantelle Hayes, VM Manager, Smiggle
WE'RE ALL DIFFERENT
"Our employees reflect great diversity and individuality. Our success requires us to tap into a wide range of skills, talents and experiences. This can only happen if our workplaces are inclusive, tolerant and respectful. Differences are embraced, as that's when success is truly achieved. Although we're big the small things still count too."
HR Manager
WE KNOW HOW TO CELEBRATE GREAT RESULTS
"In the 11 years I've been at the Just Group I've worked across 3 brands from Casual Sales Assistant to Store Manager, and now Regional Manager. I've been able to attend our famous Kimberley's annual awards nights and in 2009 I was awarded a Kimberley Award in recognition for my achievements. Myself and 30 other award receivers got to go to Thailand and Hong Kong for 7 days! It was an unforgettable and once in a life time experience, it blew me away."
Lana Harris, Regional Manager, Jay Jays, VIC/TAS
WE CARE ABOUT OUR ENVIRONMENT & THE COMMUNITY
"We believe it's important to look after what's around us, not just for today but for tomorrow as well. I know when I travel around the world 4 times a year on my buying trips, all flights undertaken by Just Group employees are carbon neutralised by the planting of native trees. I'm always proud of the way the Just Group respond to any natural disaster or emergency, ensuring the health and safety of our employees, their family and communities are always our number 1 priority."
General Manager Merchandising